Hot Stamp / Foil Stamp Finishing
Hot Stamp / Foil Stamp Finishing
Hot stamping (also known as foil stamping) is a method of printing in which a printed image is transferred to a printing surface from a special foil by means of heat and pressure.  Hot/foil stamping uses high temperatures to transfer foils onto the card's surface via a metal mold.
Foil colour available: Gold, Silver, Black, Red, Blue, Green
See reference video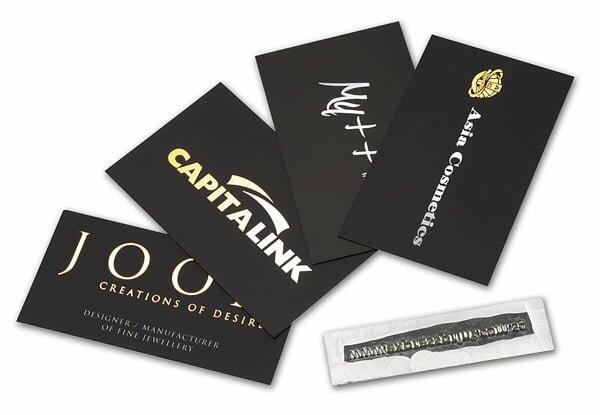 Mon – Fri: 9.30am to 6.30pm
Sat/Sun/PH: Closed

Company
Business Cards
Label Sticker / Packaging
Gifts
Large Format
Seasonal Products
Stationery & Letterhead
Marketing Materials
© 2023 Expressprint All rights reserved.