Enjoy FREE shipping to Peninsular Malaysia
Enjoy FREE shipping to Peninsular Malaysia
Creating Business Card (Standard) Artwork
Creating Business Card (Standard) Artwork
If you are preparing the artwork using Adobe Illustrator, Photoshop or InDesign, make sure you have already setup PDF preset.
Not yet? See how to.
You may start by downloading our standard size template.
We require 1.5mm bleed size on each side. Safe zone will be 2mm away from actual size on each side.
Example:
Standard card size: 89mm x 54mm
Bleed size: 92mm x 57mm
Safe zone: within 85mm x 50mm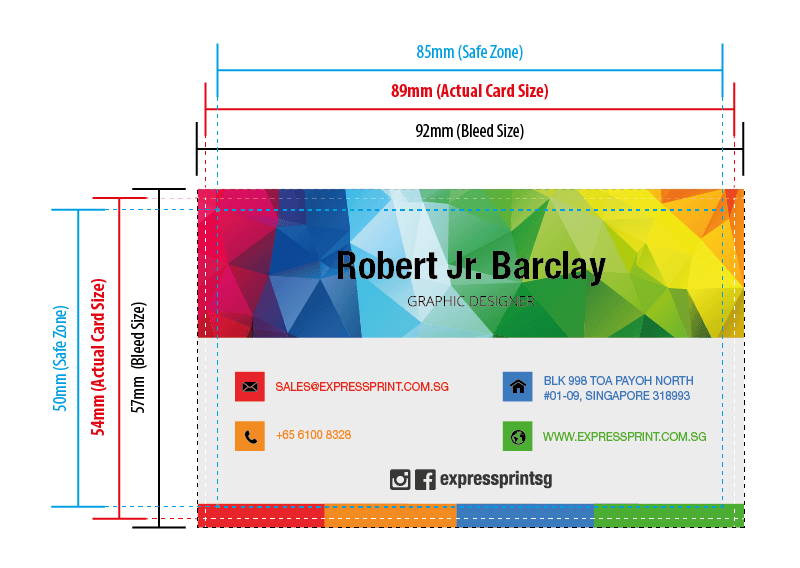 Take note:
Files must be saved in pdf with our required settings (see how to)
For each printing side, save it as an individual PDF file

Single side print – 1 file (filename-front.pdf)
Double side print – 2 files (filename-front.pdf) (filename-back.pdf)

For double side print, zip the two files together and submit the zip file
Remember to

Outline all fonts
Convert to CMYK
Remove all guidelines
© 2023 Expressprint All rights reserved.